ScreenConnect CRM: Fundraising
Over the last few years, I've developed and published several plugins & extensions for Elsinore's ScreenConnect.
Project:Polish, Self Service for WordPress, Self Service in PureJS, Self Service for Windows/Mac/Linux, SCAPI (a restful API) and provided turn-key solutions for NGINX proxies, TLS deployment & 1-click installations via DigitalOcean.
The Plan
12 months ago, myself and the team @ Urity Group decided to design & build a fully-fledged CRM suite around ScreenConnect.
The intention was to release the CRM as a SaaS-based site with both free community editions and fully-featured, chargeable plans.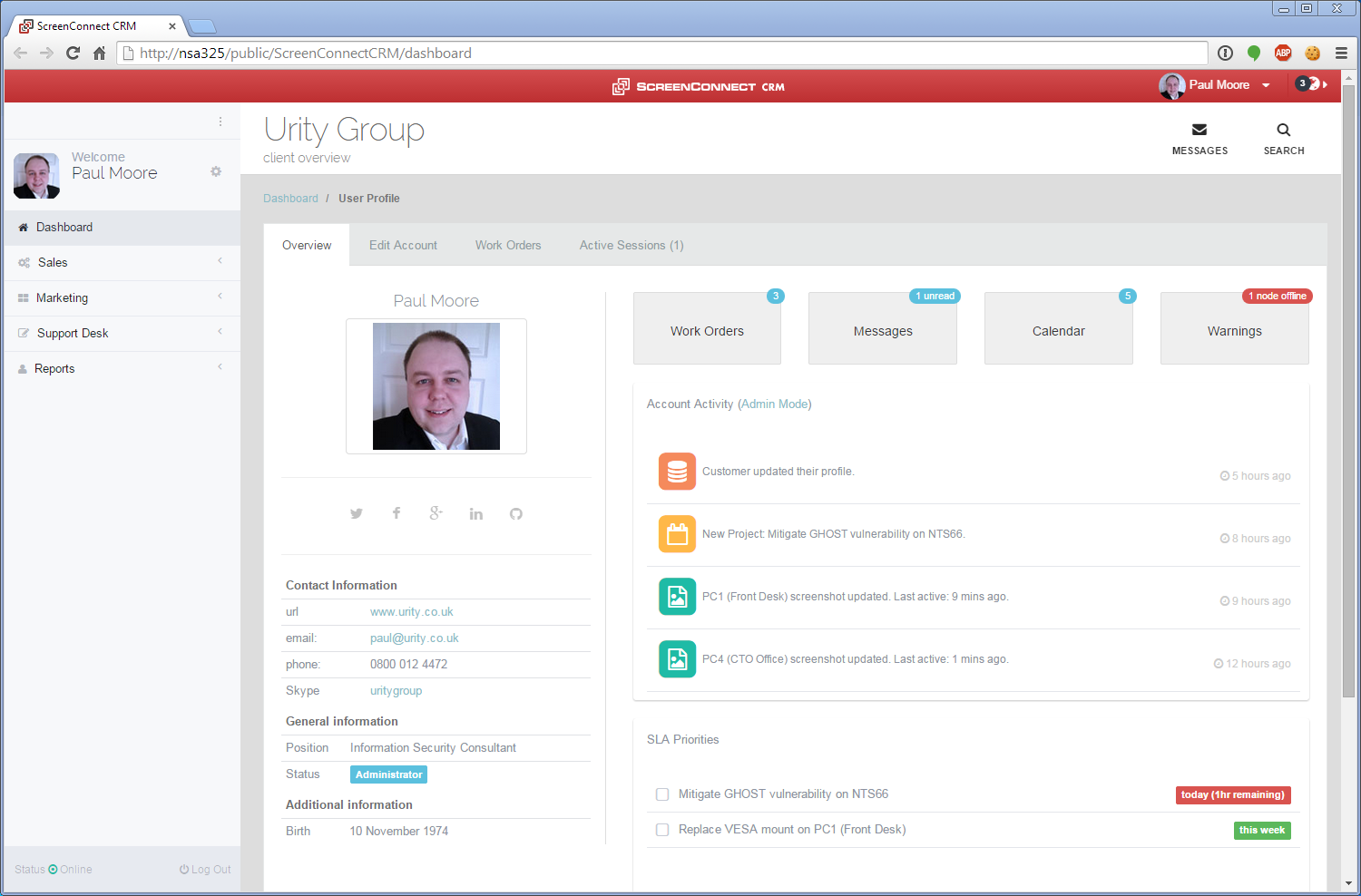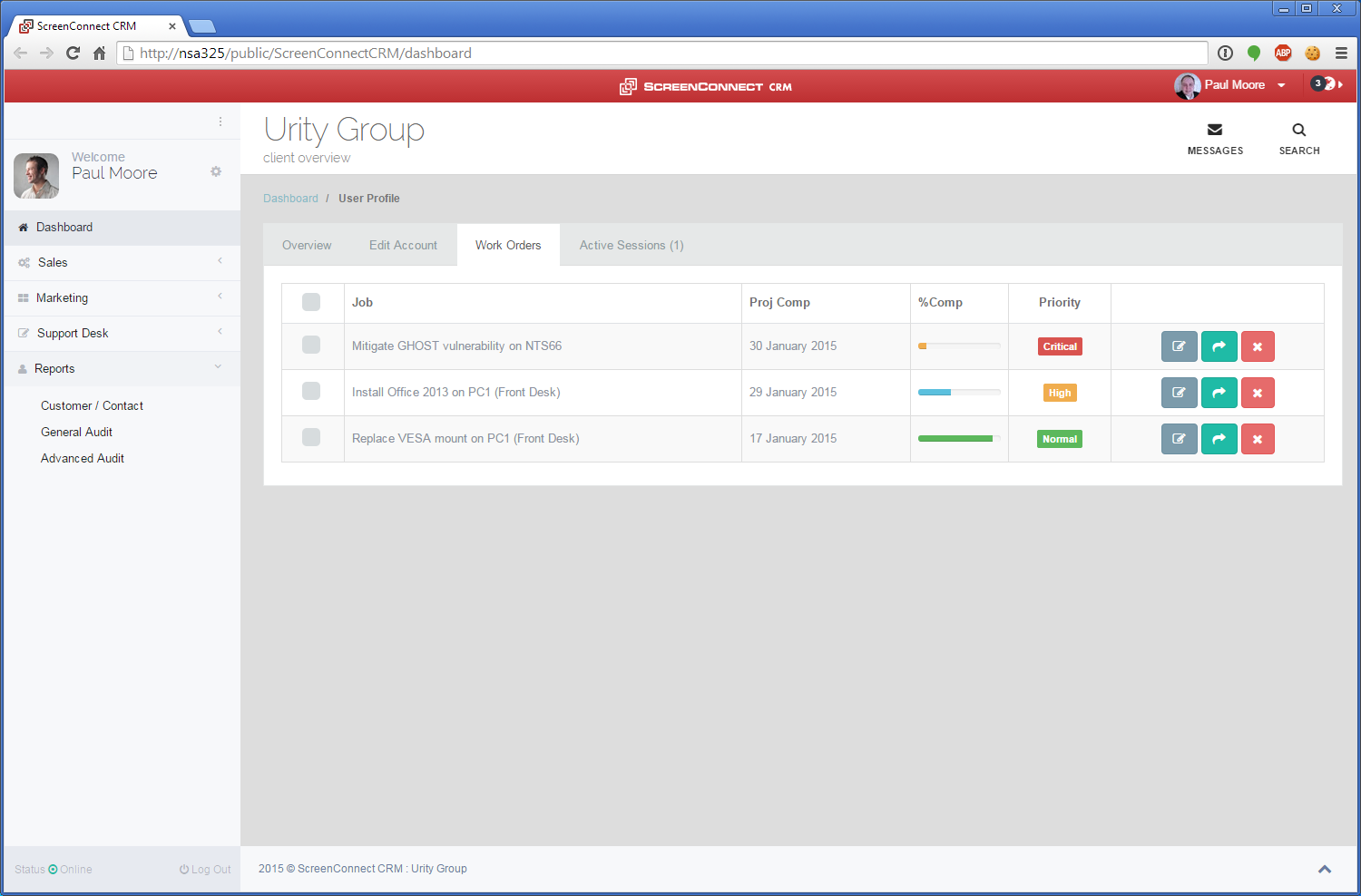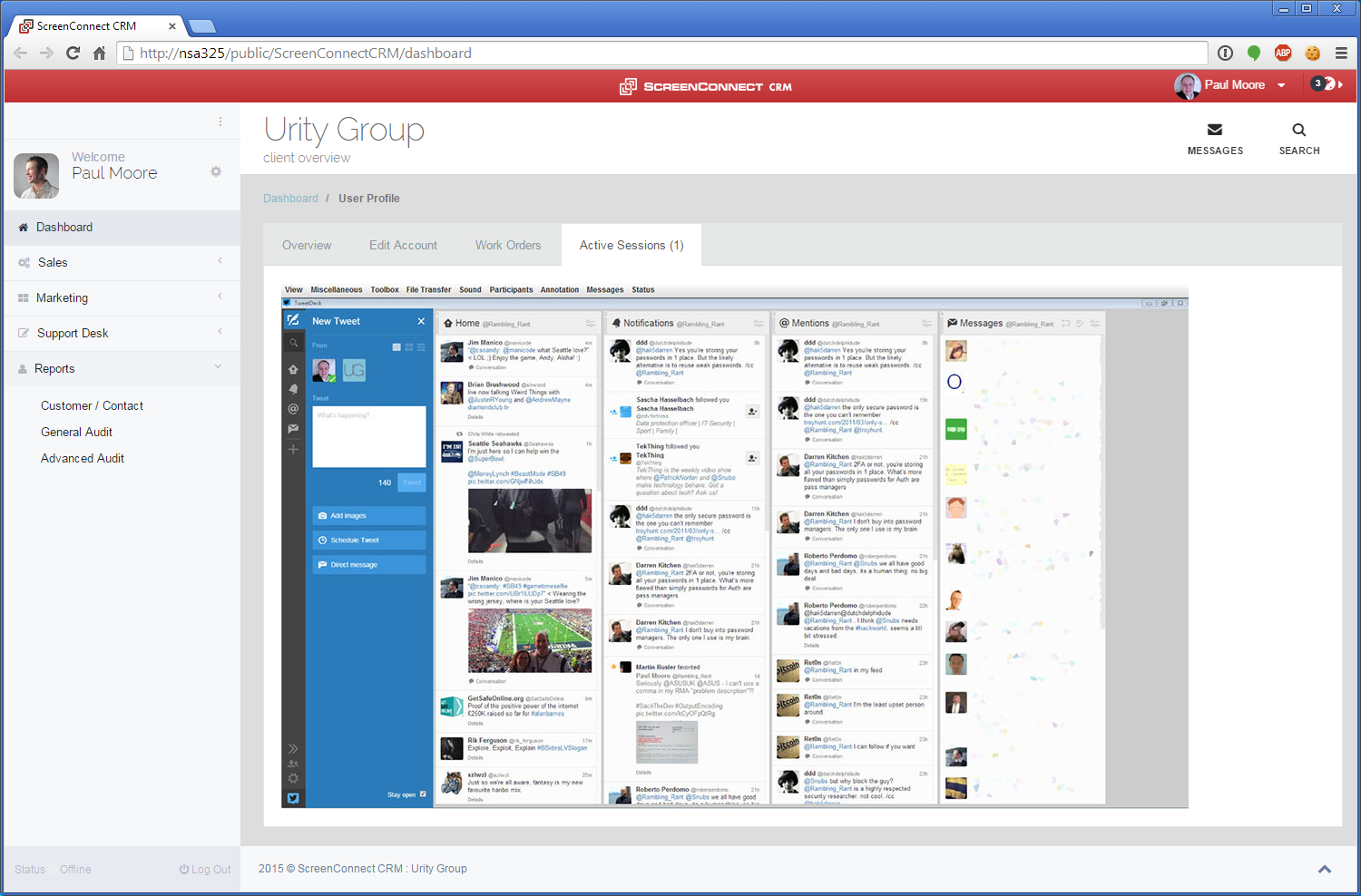 A few weeks ago, we reached out to members to begin testing an alpha build, due for release in April 2015.
However, as you probably already know, ScreenConnect was recently acquired by ConnectWise LLC. It's not yet clear if/how the pricing structure will change, but each ConnectWise user currently pays $795 / $69 per month. This effectively doubles (and some) the cost of ScreenConnect; a considerable increase which I fear will push users away.
I digress...
The acquisition has thrown a rather large spanner in the works. We're resigned to the fact that we're never going to recover our costs now, but since the announcement, we've received a number of requests to crowdfund the project for the community.
The New Plan
... offer it free and open-source :)
We're looking to raise £2000 to cover the costs involved in finalising the product and preparing it for release to the community.
If we raise a penny over our target, we'll also release our entire inventory of plugins too.
This form closes March 15th 2015.
Running Total: £295.77